Martin Balsam
Biography:
Birth Name: Martin Balsam
Born: 11/04/1919
Birth Place: Bronx, New York, USA
Death Place: Italy
Died: 02/13/1996
On TV, Balsam was a constant presence, making numerous guest appearances on series from "Father Knows Best" to "The Untouchables" to "The Six Million Dollar Man". His TV-movies include supporting Frank Sinatra in "Contract on Cherry Street" (NBC, 1977), appearing opposite powerhouse actresses ranging from Jean Stapleton ("Aunt Mary" CBS, 1979) to Ellen Burstyn ("The People vs. Jean Harris" NBC, 1981) to Vanessa Redgrave ("Second Serve" CBS, 1986). On "Archie Bunker's Place" (CBS, 1979-81), he portrayed Bunker's liberal Jewish business partner Murray Klein.Balsam entered films with Elia Kazan's "On the Waterfront" (1954) and was particularly memorable as the jury foreman in Sidney Lumet's "Tw...
News:
Popular Movies:
Cape Fear
Two Evil Eyes
Private Investigations
The Delta Force
St. Elmo's Fire
Death Wish 3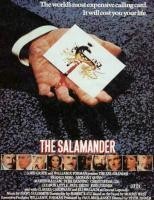 The Salamander
Cuba
Silver Bears
Worked With: