Joey Bishop
Biography:
Birth Name: Joey Bishop
Born: 02/03/1918
Birth Place: Bronx, New York, USA
Death Place: Newport Beach, California, USA
Died: 10/17/2007
Born Joseph Abraham Gottlieb on Feb. 3, 1918 in the borough of the Bronx, New York, NY, he was the son of Central European Jewish immigrants. Soon after his birth, Bishop and his four older siblings relocated to South Philadelphia, PA, where his father opened a bicycle repair shop. As a small child, Bishop picked up the urge to entertain from his gregarious father, who often played the ocarina and sang traditional Yiddish songs to his son. By his teens, the boy had learned to play the banjo and mandolin, as well as tap dance. In 1936, the 18-year-old Bishop dropped out of South Philly's Horace Howard Furness Junior High School in order to help his father at the bike shop. It would not be lon...
News:
Popular Movies: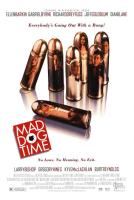 Mad Dog Time
Betsy's Wedding
The Delta Force
Valley of the Dolls
Ocean's Eleven
Worked With: