Spencer Treat Clark
Biography:
Birth Name: Spencer Treat Clark
Born: 09/24/1987
Birth Place: New York, New York, USA
A New Yorker by birth, Spencer Treat Clark grew up in nearby Connecticut along with his older sister, Eliza, who would go on to become an actress and screenwriter. With his delicate features, freckles, and mop of brown hair, the endearing Clark easily appealed to producers when he began auditioning, and he soon won small parts on TV, including a recurring role on the long-running soap opera "Another World." In 1999, he made his first feature appearance in the slow-burning thriller "Arlington Road," sharing scenes with Jeff Bridges as his single dad, and he also turned up briefly in another twisty crime drama, "Double Jeopardy." Subsequently, Clark was cast in Ridley Scott's sword-and-sandal ...
Photo Gallery:
Popular Movies: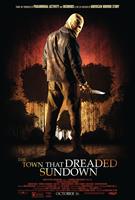 The Town that Dreaded Sundown
Cymbeline
The Last Exorcism Part II
Much Ado About Nothing
The Last House on the Left
The Babysitters
Loverboy
Mystic River
Minority Report
Worked With: