Kevin Conway
Biography:
Birth Name: Kevin Conway
Born: 05/29/1942
Birth Place: New York City, New York, USA
Conway made his feature film debut in the forgettable "Believe in Me" (1971) and subsequently portrayed the sullen Weary in "Slaughterhouse Five" (1972). He subsequently co-starred as gangsters opposite Sylvester Stallone in "F.I.S.T." and "Paradise Alley" (both 1978). After appearances in a few undistinguished films (e.g. "The Funhouse" 1984, "Flashpoint" 1984), he made his feature directorial debut with the political drama "El Sol y la Luna/The Sun and the Moon" (1987) which starred his wife, Mila Burnette. He was the doctor who suggested sterilization to cure Laura Dern's problems in Martha Coolidge's "Rambling Rose" (1991) and was Sgt. Buster Kilrain, one of the few non-officers featured...
News:
Popular Movies:
Trainwreck: My Life As an Idiot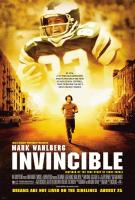 Invincible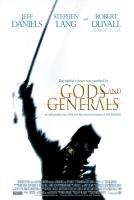 Gods and Generals
Black Knight
Two Family House
Thirteen Days
Mercury Rising
Lawnmower Man 2: Beyond Cyberspace
The Stupids
Worked With: