Barry Corbin
Biography:
Birth Name: Barry Corbin
Born: 10/16/1940
Birth Place: LeMesa, Texas, USA
The eldest of three children born to Texas State Senator Kilmer Blaine Corbin and his wife Alma, an elementary school teacher, he began life as Leonard Barrie Corbin on Oct. 16, 1940 in Lamesa, TX. He spent much of his childhood idolizing the heroes of the serial Westerns like Sunset Carson, but also noted how much fun sidekicks like Gabby Hayes and Fuzzy Jones seemed to be having onscreen. Acting became his primary interest, and he gained his earliest experience at Monterey High School in Lubbock. The basic curriculum held little interest to Corbin, who spent most of his free time watching theater rehearsals at nearby Texas Tech University, which eventually became his alma mater. Theater wa...
News:
Photo Gallery:
Videos:
'Last Man Club' Movie Report
Show More Videos
Popular Movies: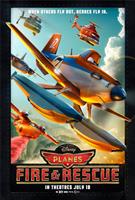 Planes: Fire and Rescue
The Homesman
This Is Where We Live
Redemption: For Robbing the Dead
The Man Who Shook the Hand of Vicente Fernández
Rising Stars
That Evening Sun
Feed the Fish
Beer for My Horses
Worked With: