Joe Dante
Biography:
Birth Name: Joe Dante
Born: 11/28/1946
Birth Place: Livingston, New Jersey, USA
Born on Nov. 28, 1946 in Livingston, NJ, Dante was raised in a rather typical suburban neighborhood in a household where his father was a professional golfer. When he was seven, however, Dante spent a year in the hospital after contracting polio, where he spent his vast idle time recovering from the dreaded disease by drawing cartoons. Later in life, he intended to turn his hobby into a career, leading him to study at the Philadelphia College of Art. But Dante was discouraged from becoming a cartoonist and instead steered his ambitions toward film, which was something of a mild obsession for him growing up. After serving as a reviewer and managing editor of the trade publication, Film Bulle...
News:
Is Chris Massoglia The Next Zac Efron?
Popular Movies:
That Guy Dick Miller
Burying the Ex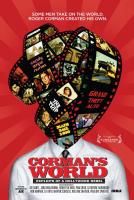 Corman's World: Exploits of a Hollywood Rebel
The Hole
American Grindhouse
Looney Tunes: Back in Action
Small Soldiers
The Phantom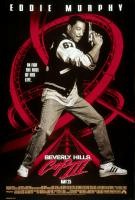 Beverly Hills Cop III
Worked With: