Ben Gazzara
Biography:
Birth Name: Ben Gazzara
Born: 08/28/1930
Birth Place: New York, New York, USA
Death Place: New York, New York, USA
Died: 02/03/2012
Ben Gazzara was born on Aug. 28, 1930, in the Italian Hospital on Manhattan's Lower East Side. The son of immigrant Sicilian bricklayer Antonio Gazzara and his wife, the former Angelina Cusumano, Biagio Anthony Gazzara grew up in a series of coldwater flats. Raised in a tight-knit Irish-Italian community that was home to over 200 of his relatives, Gazzara spoke Italian as a first language and lost his father when he was a teenager. While many of his childhood chums slipped by dint of poverty into a life of petty crime, Gazzara developed a taste for acting at the Madison Square Boys Club across the street from his tenement. The deep-voiced Gazzara was cast in his first play, as an elderly Ara...
News:
Photo Gallery:
Popular Movies:
13
Looking for Palladin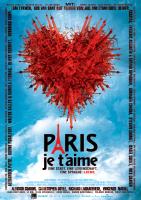 Paris, I Love You
Dogville
Summer of Sam
The Thomas Crown Affair
The Big Lebowski
Buffalo '66
Happiness
Worked With: