Michael Gross
Biography:
Birth Name: Michael Gross
Born: 06/21/1947
Birth Place: Chicago, Illinois, USA
Although he had played small roles in several TV-movies and made his feature film debut in Sidney Lumet's "Just Tell Me What You Want" (1980), Gross was barely known in Hollywood circles, let alone to audiences, when he was cast as Steven Keaton, the liberal husband and father on "Family Ties". Eight seasons as Keaton followed, a period in which Gross was able to spend his hiatus in other roles, such as Gloria Vanderbilt's legal guardian in the NBC miniseries "Little Gloria: Happy at Last" (1982) and King Arthur in "A Connecticut Yankee in King Arthur's Court" (NBC, 1989). Gross also appeared in number of "In the Line of Duty" TV-movies, including a heralded turn as a murderer in "In the Lin...
News:
Blu-ray Review: 'Tremors 5: Bloodlines' - Worth The Money?
Photo Gallery:
Popular Movies:
Tim and Eric's Billion Dollar Movie
Atlas Shrugged: Part II -- The Strike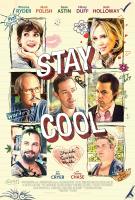 Stay Cool
Tremors 4: The Legend Begins
Tremors 3: Return to Perfection
Sometimes They Come Back... Again
Tremors 2: Aftershocks
Alan and Naomi
Cool As Ice
Worked With: