Sherman Hemsley
Biography:
Birth Name: Sherman Hemsley
Born: 02/01/1938
Birth Place: Philadelphia, Pennsylvania, USA
Death Place: El Paso, Texas, USA
Died: 07/24/2012
Born Feb. 1, 1938 in Philadelphia, PA, Hemsley was raised by his mother and dropped out of school to join the Air Force, where he served for four years. He later took a job with the United States Post Office while studying acting at night. Hemsley eventually became a member of the prestigious Negro Ensemble Company, continuing his studies at the Philadelphia Academy of Dramatic Arts. He remained with the Post Office even after a move to New York, and finally earned his big break on Broadway with a supporting role as Gitlow in the 1970 Tony-winning musical "Purlie." Hemsley would reprise the role for a 1981 version that aired on Showtime. More stage work followed, including the 1973 play "Don...
News:
Photo Gallery:
Videos:
Sherman Hemsley Of TV's 'The Jeffersons' Dies
Sherman Hemsley of TV's 'The Jeffersons' Dies
Show More Videos
Popular Movies: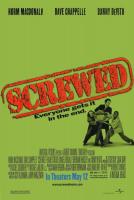 Screwed
Casper: A Spirited Beginning
Sprung
Mr. Nanny
Ghost Fever
Stewardess School
Love At First Bite
Worked With: