Jim Henson
Listen to Jim Henson
and similar artists
Play Now
Biography:
Birth Name: Jim Henson
Born: 09/24/1936
Birth Place: Leland, Mississippi, USA
Death Place: New York City, New York, USA
Died: 05/16/1990
The man who would grow up to become the most successful American puppeteer in modern American television history was born James Maury Henson on Sept. 24, 1936 in Leland, MS. His family moved to Hyattsville, MD, near Washington, DC in the late 1940s. In 1954, while attending Northwestern High School, he began creating puppets for WTOP-TV's Saturday morning children's show. The following year, while a freshman at the University of Maryland, College Park, he created "Sam and Friends," a five-minute puppet show for WRC-TV. The "Sam and Friends" creatures were already recognizable early incarnations of Muppets and the show featured a prototype version of Kermit the Frog, soon to become Henson's s...
Albums:
Die Abenteuer Des Monsieur Sax
Theme From The Muppet Show (Feat. Roy Wiegand…
From Byrd To Birds
News:
Happy Birthday!
Happy Birthday!
Celebrity Birthdays - September 24, 2013
The Muppets Receive Hollywood Walk Of Fame Honor
Photo Gallery:
Videos:
Labyrinth - Honest Trailers
Show More Videos
Popular Movies: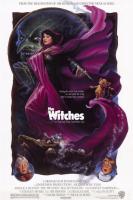 The Witches
Labyrinth
Into the Night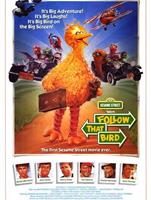 Sesame Street Presents: Follow That Bird
The Muppets Take Manhattan
The Dark Crystal
The Great Muppet Caper
An American Werewolf in London
The Muppet Movie
Worked With: