Stephen Hopkins
Biography:
Birth Name: Stephen Hopkins
Born: 1958
Birth Place: Jamaica
He went Hollywood helming the fifth installment of the "Nightmare on Elm Street" series. His next feature, "Predator 2" (1990), managed to be a fairly stylish and absorbing action flick despite its clunky scripting. Hopkins followed up with "Judgment Night" (1993), a dark action film starring Denis Leary and Emilio Estevez. "Blown Away" (1994) was a conventional thriller about a terrorist on the loose in Boston, while "The Ghost and the Darkness" (1996) was a based-on-fact period piece about and engineer and a big game hunter who track the titular rampaging lions. Hopkins thenswitched gears to helm the big screen adaptation of the campy 1960s TV series "Lost in Space" (1998). Adopting a more...
Photo Gallery:
Videos:
Stephan James Talks Diversity, Jesse Owens and His New Film 'Race'
Show More Videos
Popular Movies:
Race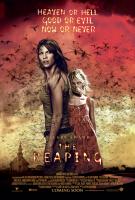 The Reaping
Under Suspicion
Tube Tales
Lost in Space
The Ghost and the Darkness
Judgment Night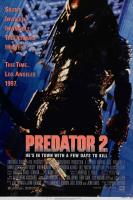 Predator 2
A Nightmare on Elm Street 5: The Dream Child
Worked With: