Rock Hudson
Biography:
Birth Name: Rock Hudson
Born: 11/17/1925
Birth Place: Winnetka, Illinois, USA
Death Place: Beverly Hills, California, USA
Died: 10/02/1985
Born Leroy (Roy) Harold Scherer, Jr. on Nov. 17, 1925, in Winnetka, IL, the future movie idol was the son of a hard-drinking auto mechanic, Roy, Sr. and a telephone operator named Katherine Wood. In 1930, at the height of the Great Depression, like many distraught dads of that time, Hudson's father abandoned the family. Fortunately, a year later, his mother remarried a man by the name of Wallace Fitzgerald, who adopted Roy, Jr. and gave him his last name. A poor student growing up, Hudson narrowly graduated from Winnetka's New Trier High School - the same alma mater as Ann-Margret and Charlton Heston - in the early 1940's. Far more enamored of movies than his school work, Hudson got a job as...
News:
Videos:
Chris Rock Sends Out Mysterious Tweet About the Oscars
Show More Videos
Popular Movies: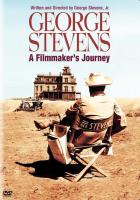 George Stevens: A Filmmaker's Journey
The Ambassador
The Mirror Crack'd
Avalanche
Embryo
Showdown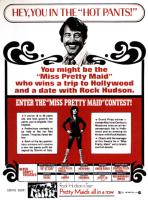 Pretty Maids All in a Row
Darling Lili
Ice Station Zebra
Worked With: