Tom Hulce
Biography:
Birth Name: Tom Hulce
Born: 12/06/1953
Birth Place: Whitewater, Wisconsin, USA
The auburn-haired Hulce has matured from a cute, seemingly lightweight actor into a mature, versatile character player. Raised in Michigan, he studied theatre at the North Carolina School of the Arts. Within a month of moving to NYC, he had been chosen to understudy Peter Firth in the Broadway production of Peter Shaffer's "Equus", eventually succeeding the actor in the role of a troubled young man with an unhealthy attachment to horses. He next appeared onstage with Meryl Streep and John Lithgow in "A Memory of Two Mondays" (1976) and he has continued to rack up impressive stage credits throughout the US and in London. Other notable roles include Romeo in "Romeo and Juliet" (1981), Daniel i...
News:
Popular Movies: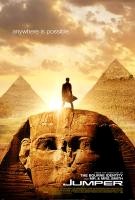 Jumper
Stranger Than Fiction
A Home at the End of the World
The Hunchback of Notre Dame II
The Hunchback of Notre Dame
Mary Shelley's Frankenstein
Fearless
The Inner Circle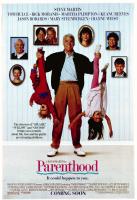 Parenthood
Worked With: