Charlie Kaufman
Biography:
Birth Name: Charlie Kaufman
Born: 11/01/1958
Birth Place: New York City, New York, USA
Born on Nov. 1, 1958 in New York City, Kaufman moved with his family to Connecticut, where he attended William H. Hall High School in West Hartford. After graduation, he briefly attended Boston University before transferring to New York University, where he studied film alongside future director Chris Columbus. He knocked around Manhattan for a time, working odd jobs at a warehouse and answering phones, before he and writing partner Paul Proch had a few items published in National Lampoon and wrote a well-received play called "The Fat Zip." With his eyes set on breaking into show business, Kaufman moved to Los Angeles, where he finally caught a break in 1991 when he was hired as a staff writ...
News:
Top 10 Body Swap Movies
Photo Gallery:
Videos:
Anomalisa: The Stop-Motion Masterpiece That Nearly Wasn't Made
Charlie Kaufman on 'Anomalisa:' 'The Internet Is a Terrible Danger'
Charlie Kaufman: The Oscars Are 'Phony'
Show More Videos
Popular Movies:
Anomalisa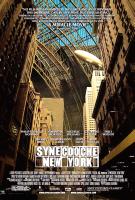 Synecdoche, New York
Eternal Sunshine of the Spotless Mind
Adaptation
Confessions of a Dangerous Mind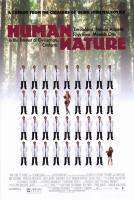 Human Nature
Being John Malkovich
Worked With: