Tony Kaye
Biography:
Birth Name: Tony Kaye
Born: 1952
Birth Place: England, GB
Born into a working class family in London, England in 1952, Kaye developed a passion for art, and entered the advertising world to fund his projects. He was soon in demand for his visually striking and thematically arresting commercials and music videos for clients in America; Kaye was adept at producing comic spots as well as ones rife with drama and tension, such as his controversial "Junkyard Dog" ad for the American Legacy Foundation's campaign against the tobacco industry. He also gained a reputation for somewhat outlandish and self-serving statements to the press, including one in which he named himself as the "most important British director since [Alfred] Hitchcock." Kaye had viewed...
Photo Gallery:
Popular Movies:
Detachment
Lake of Fire
Spun
8 1/2 Women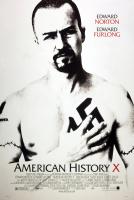 American History X
Worked With: