Buster Keaton
Biography:
Birth Name: Buster Keaton
Born: 10/04/1895
Birth Place: Piqua, Kansas, USA
Death Place: Woodland Hills, California, USA
Died: 02/01/1966
Born on Oct. 4, 1895 in Piqua, KS, Keaton was raised by his father, Joseph, and his mother, Myra, both of whom where vaudeville performers. By the age of three, Keaton had joined his mother and father in their traveling show, rechristened The Three Keatons, although keeping him working earned the constant scrutiny of the Gerry Society, the turn-of-the-century child labor authorities. According to legend, the great Harry Houdini, seeing the youngster take a fall down the stairs, remarked, "That's some buster your kid took." True or not, the nickname stuck and Houdini took credit for coining it throughout his life, though other sources indicated actor George Pardey made the comment, as the Kea...
News:
Videos:
Top 10 Comedy Actors of All Time
Michael Keaton: Investigative Journalism Could Have Prevented Flint's Crisis
Michael Keaton Recognized By French Cultural Elite
Show More Videos
Popular Movies:
The Bachelor
That's Entertainment! III
It's a Mad, Mad, Mad, Mad World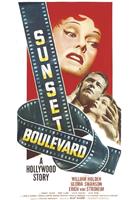 Sunset Boulevard
Worked With: