Charles Lane
Biography:
Birth Name: Charles Lane
Born: 12/05/1953
Birth Place: Bronx, New York, USA
Despite this setback, Lane continued to develop his own, very personal projects. He made his TV directorial debut with a well-received original production for PBS's "American Playhouse" series, "Hallelujah" (1993), about a young black minister assigned to a church in Washington, DC. Lane also acted a role in Melvin Van Peeble's angrily revisionist but slickly superficial black Western, "Posse" (1993).
Popular Movies and Television: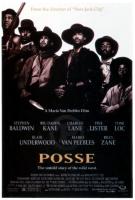 Posse
True Identity
2012
Cleveland House of Horror: Beyond the Headlines
2012
Jodi Arias: Beyond the Headlines
1993
American Playhouse (12/22/93)
1993
Hallelujah
Worked With: