Jason Scott Lee
Biography:
Birth Name: Jason Scott Lee
Born: 11/19/1966
Birth Place: Los Angeles, California, USA
Lee made a strong impression on TV as the star of "American Eyes" (1990), a "CBS Schoolbreak Special", playing a Korean boy, adopted by an American family, who struggles to accept his heritage and identity. He played an Eskimo opposite Anne Parillaud in the romantic period drama, "Map of the Human Heart" (1993), also Lee's first starring role in a feature. A loincloth-clad Lee also starred as a 17th-century Easter Island native in the Kevin Costner-produced "Rapa Nui" (1994) which was barely released in the USA to disastrous box office but he and the film garnered some positive notices. While his sculpted physique might give Sylvester Stallone pause, Lee lacks the macho qualities of most mov...
News:
Celebrity Birthdays, November 19
Attack Of The Comic Book Movies
Celebrity Birthdays, November 19
Celebrity Birthdays, November 19
Photo Gallery:
Popular Movies:
Crouching Tiger, Hidden Dragon: The Green Legend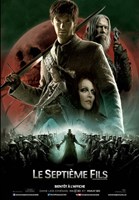 The Seventh Son
Balls of Fury
Nomad
The Prophecy: Forsaken
Dracula II: Ascension
Lilo and Stitch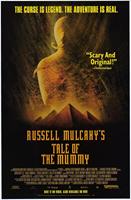 Russell Mulcahy's Tale of the Mummy
Soldier
Worked With: