Michael Lehmann
Biography:
Birth Name: Michael Lehmann
Born: 03/30/1957
Birth Place: San Francisco, California, USA
"Meet the Applegates" (1991) was Lehmann's second independent feature, with a script co-written with Redbeard Simmons. A moderately amusing film inspired by 1950s sci-fi B-movies, "Meet the Applegates" followed the adventures of a family of giant beetles from a South American rainforest who pose as humans to sabotage a nuclear power plant. The environmental message of the picture overwhelmed it and the result was mixed critical attention and lackluster box office receipts.Lehmann's first studio-backed feature was to be a small, skewed view of a standard caper film, but through overproduction, it became one of the most critically reviled features in Hollywood history -- "Hudson Hawk" (1991). ...
Photo Gallery:
Popular Movies: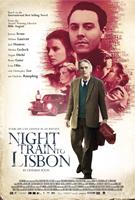 Night Train to Lisbon
Because I Said So
Flakes
40 Days and 40 Nights
My Giant
The Truth About Cats and Dogs
Airheads
Ed Wood
Hudson Hawk
Worked With: