Geoffrey Lewis
Biography:
Birth Name: Geoffrey Lewis
Born: 07/31/1935
Birth Place: San Diego, California, USA
This craggy-faced character player of TV and film is known for playing ornery cowpokes, laconic criminals, and flustered sidekicks, notably in several Clint Eastwood vehicles. After making his debut in "Welcome Home, Soldier Boys" (1971), a violent film depicting the troubles Vietnam vets faced upon returning home, Lewis went on to appear in a number of seminal 1970s films, including Eastwood's "High Plains Drifter" (1973), as a small-town baddie, Michael Cimino's "Thunderbolt and Lightfoot" (1974), as a second-rate crook, and Michael Ritchie's "Smile" (1975), as the pageant president. Most of Lewis' feature work in the 80s consists of back-up roles in "A" features like "Maverick" (1994) and...
News:
Juliette Lewis' Actor Father Geoffrey Lewis Dies At 79
Photo Gallery:
Popular Movies:
Thomas Kinkade's Christmas Cottage
Wicked Little Things
The Devil's Rejects
Down in the Valley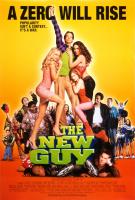 The New Guy
The Way of the Gun
American Perfekt
Midnight in the Garden of Good and Evil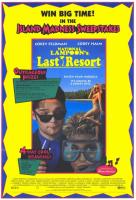 National Lampoon's Last Resort
Worked With: