Patrick McGoohan
Biography:
Birth Name: Patrick McGoohan
Born: 03/19/1928
Birth Place: Astoria, New York, USA
Death Place: Los Angeles, California, USA
Died: 01/13/2009
McGoohan may still be best known as secret agent John Drake in the half-hour espionage series "Danger Man" (1960-61 in the UK; 1961 on CBS in the US) and its hour-long revival (1964-66 in UK; CBS, 1965-66), retitled "Secret Agent" in the US. Even those who have forgotten the show may remember the popular theme song by Johnny Rivers which featured session work by guitarist Eric Clapton. Drake was not cut from the same cloth as Bond. He never carried a gun, never shot anyone and avoided romantic or sexual entanglements. Despite these apparent limitations, the show was a huge success. Tiring of conventional spy stories, McGoohan approached Sir Lew Grade with an idea for an unusual follow-up ser...
News:
Jim Caviezel & Ian McKellen To Star In 'The Prisoner' Remake
Popular Movies: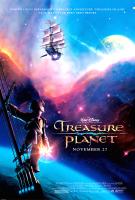 Treasure Planet
The Phantom
A Time to Kill
Braveheart
Baby: The Secret of the Lost Legend
Kings and Desperate Men
Scanners
Escape From Alcatraz
Brass Target
Worked With: