Joseph Morgan
Biography:
Birth Name: Joseph Morgan
Born: 05/16/1981
Birth Place: United Kingdom
He was born Joseph Martin on May 16, 1981 in London, England, but spent his formative years in Morriston in Wales. In his late teens, Morgan returned to London to attend the Central School of Speech and Drama. He made his acting debut on the small screen, appearing in made-for-TV movies such as "Eroica" (BBC, 2003) and "Henry VIII," a miniseries chronicling the tumultuous 38-year reign of King Henry VIII. He had a minor role in the 2003 action-adventure "Master and Commander: The Far Side of the World," about a brash British captain (Russell Crowe) in pursuit of an indefatigable French war vessel around South America. In 2004, Morgan landed a multi-arc part on the cult fantasy television ser...
News:
Photo Gallery:
Popular Movies:
Open Grave
Immortals
Angels Crest
Mister Lonely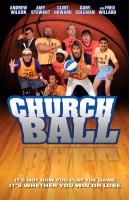 Church Ball
Alexander
Master and Commander: The Far Side of the World
Worked With: