Nick Nolte
News
8 Embarrassing Celebrity Arrests
'Gangster Squad' Trailer Has Ryan Gosling And Tommy Guns - What Else Do You Need?
Nick Nolte Reconciled With Old Friends In AA, Struggles To Stay Sober
Nick Nolte Hopes Oscars Nod Will Boost 'Warrior' Sales
Photo Gallery
Biography

Nick Nolte Born: 02/08/1941
Birth Place: Omaha, Nebraska, USA

Throughout his career, Nolte openly admitted to lying to the press about details of his personal life, so no biography could be entirely accurate. However, it was generally agreed upon that Nick Nolte was born in Omaha, NE on Feb. 8, 1941. His 6'6" father came from a long line of hearty Germans and agricultural equipment dealers. Nolte's mother was a bit of a non-conformist who worked as a buyer for a department store and instilled apron-string independence from her two sons. Nolte attended first Benson and then Westside High School, when he was expelled from Benson for drinking during football practice. Nolte - the shortest of the clan at only 6'1" - was a solid player and footbal...
Popular Movies: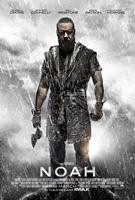 Noah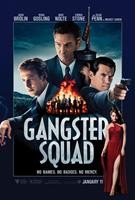 Gangster Squad

Hateship, Friendship

Parker

The Company You Keep
More Credits >>
More Nick Nolte:
Biography | Movies & TV Shows | News | Pictures |
Browse More Actors:
# A B C D E F G H I J K L M N O P Q R S T U V W X Y Z