Chris Sarandon
Listen to Chris Sarandon
and similar artists
Play Now
Biography:
Birth Name: Chris Sarandon
Born: 07/24/1942
Birth Place: Beckley, West Virginia, USA
His film career commenced with the role of Leon, the male lover and for whom Al Pacino's Sonny robs a bank to finance a sex change operation. While Sarandon had a mere 11 minutes of screen time, he was memorable, but his lost the Best Supporting Actor Oscar to sentimental favorite George Burns. He followed with a turn as the despicable musician-rapist in "Lipstick" (1976), but other strong roles were scarce. One of his best roles was as a suave vampire in Tom Holland's "Fright Night" (1985) and he was also effective as the cop investigating a series of murders in Holland's thriller "Child's Play" (1988). He provided the speaking voice of Jack Skellington in "Tim Burton's The Nightmare Before...
News:
Photo Gallery:
Videos:
Celebrity Closeup: Susan Sarandon
Show More Videos
Albums:
The Judas Tree
Popular Movies:
I Smile Back
Fright Night
Safe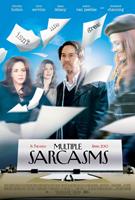 Multiple Sarcasms
Loggerheads
Little Men
American Perfekt
Bordello of Blood
Just Cause
Worked With: