Robert Shaw
Biography:
Birth Name: Robert Shaw
Born: 08/09/1927
Birth Place: Lancashire, England, GB
Died: 08/28/1978
Born on Aug. 9, 1927 in Westhoughton, Lancashire, England, Shaw was raised by his father, Thomas, a physician, and his mother, Doreen, a former nurse. When he was seven years old, the family moved to Scotland and when he was 12, Shaw's father - a manic depressive and alcoholic - committed suicide. As a result, the family moved to Cornwall where Shaw attended the independent Truro School and briefly taught school in Saltburn-by-the-Sea, before attending the Royal Academy of Dramatic Art. In 1949, he made his stage debut with the Shakespeare Memorial Theatre in Stratford-upon-Avon and later in the year toured Australia with the Old Vic. Shaw soon made his London stage debut in a West End produ...
News:
Popular Movies:
Avalanche Express
Force 10 From Navarone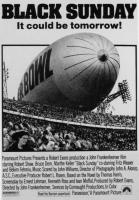 Black Sunday
The Deep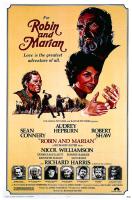 Robin and Marian
Swashbuckler
Murder on the Bridge
Jaws
The Taking of Pelham 1, 2, 3
Worked With: