Alexander Siddig
Biography:
Birth Name: Alexander Siddig
Born: 11/21/1965
Birth Place: Sudan
After "Deep Space Nine" was consigned to rerun heaven, Siddig returned to the big screen for the first time in 13 years with a supporting role in the mountain scaling adventure "Vertical Limit" (2000). After appearing in "Reign of Fire" (2002), a futuristic sci-fi fantasy complete with fire-breathing dragons destroying London, Siddig appeared in "Kingdom of Heaven" (2005), Sir Ridley Scott's evenhanded take on the tentative truce among Muslims and Christians between the 2nd and 3rd Crusades of the 12th century. He then had a particularly effective turn as Prince Nassir, a reform-minded Arab royal who hopes to improve the lot of the people in his oil-rich nation but finds himself contending f...
News:
Videos:

'Game of Thrones' Announces New Season 5 Characters


TIFF Spotlight: "Midnight's Children"


Joshua Jackson on the 2012 TIFF Red Carpet

Show More Videos
Popular Movies:
The Fifth Estate
May in the Summer
Inescapable
Clash of the Titans
Miral
Cairo Time
Doomsday
The Last Legion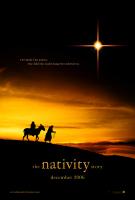 The Nativity Story
Worked With: