Haaz Sleiman
Biography:
Birth Name: Haaz Sleiman
Birth Place: Lebanon
Born in Lebanon, Sleiman's path to the United States was remarkably similar to that of his character Tarek in "The Visitor." He also moved from the Middle East to Michigan and later to New York to pursue musical aspirations, though Sleiman's true talent was singing. He eventually found work as an actor, and earned his earliest exposure as a soldier in the off-Broadway play "The Joys of Lipstick" (2003), about an Iranian family who attempts to retain their cultural heritage in the United States. A year later, Sleiman made his feature debut in the gay-themed comedy "The Ski Trip" (2004) as a muscle-bound hustler who becomes part of a hectic weekend getaway.The year 2006 proved to be a watershe...
News:
Photo Gallery:
Videos:
The Visitor - DVD Clip No. 1
Show More Videos
Popular Movies:
Those People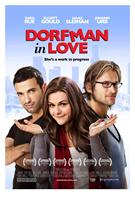 Dorfman in Love
The Visitor
AmericanEast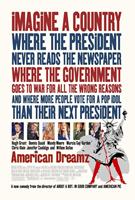 American Dreamz
Worked With: