Stephen Sommers
Biography:
Birth Name: Stephen Sommers
Born: 03/20/1962
Birth Place: St. Cloud, Minnesota, USA
Sommers went on to help the murky thriller "Deep Rising" (1998) and had his first real box-office success at the helm of "The Mummy" (1999), a loose remake of the 1932 classic starring Brendan Fraser and Rachel Weisz. Although not quite as stunning as the films that inspired it ("Raiders of the Lost Ark" was a heavy influence) Sommers did redfine the mummy from the bandaged Boris Karloff image of film legend into Imhotep, a powerful and charismatic eternal-lived villain as played by Oded Fehr. Sommers regrouped his cast for an equally successful sequel, "The Mummy 2" (2001). That film also introduced the Sommers-created character of The Scorpion King, played by wrestler-turned-actor Duane "T...
News:
Photo Gallery:
Popular Movies:
The Legend of Tarzan
G.I. Joe: Retaliation
Odd Thomas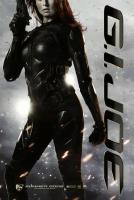 G.I. Joe: The Rise of Cobra
The Mummy: Tomb of the Dragon Emperor
Van Helsing
The Scorpion King
The Mummy Returns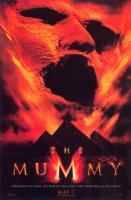 The Mummy