Robert Stack
Biography:
Birth Name: Robert Stack
Born: 01/13/1919
Birth Place: Los Angeles, California, USA
Died: 05/14/2003
Born Jan. 13, 1919 in Los Angeles, CA, Stack started life as Charles Langford Modini Stack, the second of two boys in his family. His parents divorced when he was a toddler, and his mother Elizabeth took him to Europe, where he stayed until around the age of six. Stack's stay on the continent provided him the ability to speak fluent French and Italian; in fact, he spoke no English until his return to the United States. Upon his arrival back in the U.S., Stack's parents remarried, but father Charles - a wealthy real estate investor - passed away when Stack was just nine. Stack's mother, who came from a show business family, was close to various Hollywood leading men (including Clark Gable and...
News:
Popular Movies:
View From the Top
Recess: School's Out
Mumford
Baseketball
Beavis and Butt-Head Do America
Joe Versus the Volcano
Plain Clothes
Caddyshack II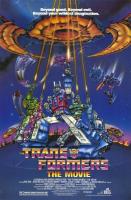 Transformers - The Movie
Worked With: