Aaron Stanford
Biography:
Birth Name: Aaron Stanford
Born: 12/27/1976
Birth Place: Westford, Massachusetts, USA
Born May 18, 1977 in Westford, MA, Stanford began his career with an intense focus in theatre, beginning with a local theatre in his small Massachusetts hometown, followed by college theatre and work with the London Academy of Theatre. Stanford returned to the stage in 2004, performing to rave reviews in "Where Do We Live," at the Vineyard Theatre in Manhattan.A graduate of Rutgers University, Stanford received critical acclaim for his feature film debut in "Tadpole" starring opposite Sigourney Weaver and Bebe Neuwirth. In 2002, he essayed the role of Pyro, the one mutant not sure if he is fighting for the right side. He ends up leaving the X-Men, who wish to co-exist peacefully with humans,...
News:
Photo Gallery:
Videos:
Inside 12 Monkeys: Season 2, Episode 2
12 Monkeys: Cast Previews Season 2
12 Monkeys Cast: Looking Back at Season 1
Show More Videos
Popular Movies:
Flakes
Cake Eaters
The Hills Have Eyes
Standing Still
X-Men: The Last Stand
Live Free or Die
Runaway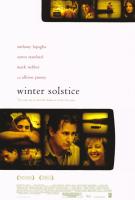 Winter Solstice
X2: X-Men United
Worked With: