Eddie Steeples
Biography:
Birth Name: Eddie Steeples
Born: 11/25/1973
Birth Place: Texas, USA
Born Nov. 25, 1973, Steeples was born and raised in Spring, TX, the oldest of eight children. His mother was an evangelist and his stepfather a preacher. By the age of four, he knew that he wanted to be an actor. He spoke of it so often, that his mother was prepared for the blow when, at the age of 18, he confirmed his plans. After graduating from Klein Oak High School in 1992, Steeples moved to Santa Cruz, CA, where he took acting classes at a community college and sought fame and a starring role opposite Tom Cruise. When the Cruise co-starring role didn't happen, Steeples moved eastward to NYC, before making a stop at the St. Louis Black Repertory Theatre and another pit stop at Howard Un...
News:
Photo Gallery:
Popular Movies:
Alvin and the Chipmunks: The Road Chip
Would You Rather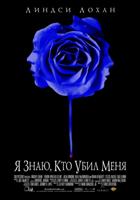 I Know Who Killed Me
Akeelah and the Bee
Torque
Worked With: