Kevin Tighe
Biography:
Birth Name: Kevin Tighe
Born: 08/13/1944
Birth Place: Los Angeles, California, USA
Born John Kevin Fishburn on Aug. 13, 1944 in Los Angeles, Kevin Tighe's family moved to the suburb of Pasadena when he was five. There, he followed his father, a bit player and stage actor, to the city's famed Pasadena Playhouse, and began auditioning for and landing roles when he was just 10 years of age. After graduating from Pasadena High School, he earned a BFA from California State University before receiving his master's degree in fine arts from the University of Southern California in 1967. That year, he made his screen debut in "Narcotics: Pit of Despair," a heavy-handed educational film that followed Tighe's descent from clean-cut student to heroin addict after just one joint. Less ...
News:
Celebrity Birthdays, August 13
Celebrity Birthdays, August 13
Celebrity Birthdays, August 13
Celebrity Birthdays, August 13
Photo Gallery:
Popular Movies:
I Am I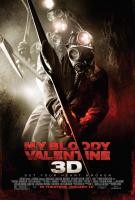 My Bloody Valentine
The Deal
Mumford
Race the Sun
Men of War
Jade
Geronimo: An American Legend
What's Eating Gilbert Grape
Worked With: