Spencer Tracy
Biography:
Birth Name: Spencer Tracy
Born: 04/05/1900
Birth Place: Milwaukee, Wisconsin, USA
Death Place: Beverly Hills, California, USA
Died: 06/10/1967
Tracy's early childhood was one of intense rebelliousness--he was expelled from a total of fifteen grade schools. By the time he reached high school, he had had a change of attitude, achieving good grades and even aspiring to the priesthood. But at Ripon College Tracy became involved with college theatrical productions, and before long he found himself in New York City, enrolled in the American Academy of Dramatic Arts.The 1920s were a decade of struggle, as he fended off poverty by taking any acting job that came along, from traveling road companies and one-nighters to repertory work in towns as far-flung as White Plains and Grand Rapids. He first achieved Broadway notice in "Yellow" (1926)...
News:
Videos:
Talent Agent Budd Moss on Hollywood's Heyday
Veteran Hollywood Agent Budd Moss on Clint Eastwood, Sidney Poitier & More
Show More Videos
Popular Movies: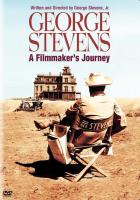 George Stevens: A Filmmaker's Journey
It's a Mad, Mad, Mad, Mad World
The Last Hurrah
Desk Set
The Mountain
Bad Day at Black Rock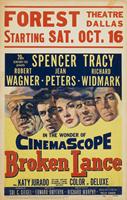 Broken Lance
Worked With: