Wayne Wang
Biography:
Birth Name: Wayne Wang
Born: 01/12/1949
Birth Place: Hong Kong
Wang's second film, "Dim Sum: A Little Bit of Heart" (1984), again centered on San Francisco's Chinese-American community. The film playfully yet poignantly examines familial relationships, particularly between a Chinese mother and her American-born daughter. It also celebrates Asian cuisine with almost every scene having someone eating something. Wang's next project was a resounding flop both critically and commercially. "Slamdance" (1987), the director's first non-Asian subject, starred Tom Hulce, Mary Elizabeth Mastrantonio and Harry Dean Stanton in an uninspired melodrama about an underground cartoonist/artist framed for murder. Wang got back on track as one of America's most interesting...
News:
Photo Gallery:
Popular Movies:
Soul of a Banquet
Snow Flower and the Secret Fan
It Came From Kuchar
The Princess of Nebraska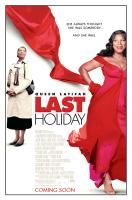 Last Holiday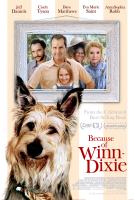 Because of Winn-Dixie
Maid in Manhattan
The Center of the World
Anywhere But Here
Worked With: