Paul Weitz
Biography:
Birth Name: Paul Weitz
Born: 11/19/1965
Birth Place: New York City, New York, USA
Paul and Chris Weitz come from a Hollywood background, their mother is Academy Award nominated actress Susan Kohner, father fashion designer John Weitz, grandfather famed talent agent Paul Kohner, grandmother Mexican actress Lupita Tovar, and uncle producer Pancho Kohner. Keeping the family business alive, the Weitz brothers collaborated on their next project as well, Paul as director and Chris as producer (and reportedly uncredited co-director) of 1999's teen comedy "American Pie", the brothers' take on a tale of four high school seniors who go to great lengths in their attempts to lose their virginity. "American Pie", the modern equivalent of the teen sex comedies prevalent in the early 80...
News:
Photo Gallery:
Popular Movies:
Grandma
Life After Beth
Faults
Admission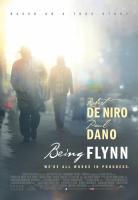 Being Flynn
American Reunion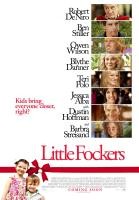 Little Fockers
Cirque Du Freak: The Vampire's Assistant
Nick & Norah's Infinite Playlist
Worked With: