Ursula Andress
Biography:
Birth Name: Ursula Andress
Born: 03/19/1936
Birth Place: Switzerland
Born in Berne, Switzerland on March 19, 1936, she was one of six children born to a German diplomat father and a Swiss-German mother. Andress had a restless nature as a child, leaving Switzerland at 17 with a much older Italian actor. Once in Rome, she found work as a bit player in Italian films, mostly comedies which cast her for her abundant physical attributes rather than for any particular acting talent. Andress' reputation for squiring famous international actors began during the late 1950s; one of her paramours, Marlon Brando, suggested that she try her hand in Hollywood and even arranged for some meetings with studio heads. After signing with Columbia, she headed to America, but found...
News:
Photo Gallery:
Videos:
Two People Watch James Bond for the First Time
007 Sexiest Bond Girls: Halle Berry, Eva Green & More
Calvin Harris Posts Snap of White Bikini 'Bond Girl' Rita Ora
Show More Videos
Popular Movies: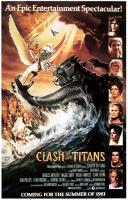 Clash of the Titans
The 5th Musketeer
La Montagna del dio Cannibale
Tigers in Lipstick
Letti Selvaggi
The Loves and Times of Scaramouche
Soleil Rouge
Perfect Friday
Four For Texas
Worked With: