Gabrielle Anwar
News
'Burn Notice' Recap: 'Desperate Times' (6.10; Summer Finale)
'Burn Notice' Season 6 Premiere Advance Review: Is Six The Charm?
'Burn Notice' Recap: 'Fail Safe' (4.18)
'Burn Notice' Recap: 'Acceptable Loss' (5.17)
'Burn Notice' Recap: 'Depth Perception' (5.16)
Photo Gallery
Biography

Gabrielle Anwar Born: 02/04/1970
Birth Place: Middlesex, England, GB

Born on Feb. 4, 1970 in Laleham, Middlesex, England, Anwar was raised in a show business family by her Persian father, Tariq, a film producer and editor who later won an Oscar for his editing work on "American Beauty" (1999), and her British-born mother, Shirley, an actress. Her active avoidance of going to school was fueled in part by her desire to become an actress herself; being kicked out of one school for fist-fighting helped kick-start her career and led to being cast in the BBC miniseries "Hideaway" (1986) when she was just 15 years old. Anwar spent the ensuing years bouncing from one acting job to another while cleaning apartments to make ends meet, though she eve...
Popular Movies:

A Warrior's Heart

The Family Tree

Crazy Eights

The Guilty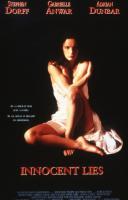 Innocent Lies
More Credits >>
More Gabrielle Anwar:
Biography | Movies & TV Shows | News | Pictures |
Browse More Actresses:
# A B C D E F G H I J K L M N O P Q R S T U V W X Y Z