Blanche Baker
Biography:
Birth Name: Blanche Baker
Born: 12/20/1956
Birth Place: New York City, New York, USA
Baker first came to attention with an Emmy-winning supporting role in the miniseries "Holocaust" (1978). She has appeared regularly in films since her 1979 debut as Alan Alda's teenage daughter in "The Seduction of Joe Tynan". Among her more notable roles were as Molly Ringwald's self-involved older sister in "Sixteen Candles" (1984) and as the ruthless news station director in "Livin' Large" (1991). Baker made her Broadway debut in the title role of "Lolita" (1981) opposite Donald Sutherland. Daughter of actress Carroll Baker and director Jack Garfein.
Photo Gallery:
Popular Movies:
Truth
Hypothermia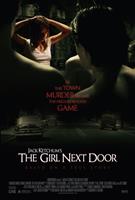 The Girl Next Door
Dead Funny
The Handmaid's Tale
Shakedown
Raw Deal
Sixteen Candles
Cold Feet
Worked With: