Alexis Bledel
News
Review: 'Violet & Daisy's' Top-Notch Cast Seriously Saves The Show
Alexis Bledel And Zachary Levi Make The Perfect Pair In 'Remember Sunday'
Alexis Bledel And Vincent Kartheiser To Tie The Knot!
Ian Somerhalder & Alexis Bledel Are Fan Favorites For 'Fifty Shades Of Grey' Film
Alex Bledel Finds Love With 'Mad Men' Co-Star Vincent Kartheiser
Photo Gallery
Biography

Alexis Bledel Born: 09/16/1981
Birth Place: Houston, Texas, USA

Kimberly Alexis Bledel was born on Sept. 16, 1981 in Houston, TX. Family and friends called her by her first name Kimberly, including her Argentinean father Martin, Mexican-American mother Nanette, and younger brother Eric. Growing up, the raven-haired star spoke Spanish primarily and picked up English while attending St. Agnes Academy in Houston. To help her daughter overcome shyness, Nanette encouraged her to act in community theater, where she appeared in productions of "Our Town" and "The Wizard of Oz," as well as did a little fashion modeling, for which she traveled to Tokyo, Milan, New York, and Los Angeles. Bledel went on to Page Parkes Center for Modeling and Acti...
Popular Movies:

Violet & Daisy

The Brass Teapot

The Conspirator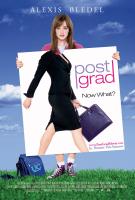 Post Grad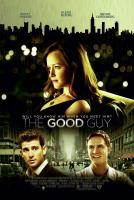 The Good Guy
More Credits >>
More Alexis Bledel:
Biography | Movies & TV Shows | News | Pictures |
Browse More Actresses:
# A B C D E F G H I J K L M N O P Q R S T U V W X Y Z