Yancy Butler
Biography:
Birth Name: Yancy Butler
Born: 07/02/1970
Birth Place: New York City, New York, USA
Svelte, alluring, husky-voiced actress of TV and film who made her feature debut as a young girl in "Savage Weekend" (1976), Yancy Butler made her entrance into adult roles as Eve, a superhuman (and beautiful) cyborg cop on the short-lived series "Mann & Machine" (NBC, 1992). The attractive ingenue continued in TV with the Dick Wolf series "South Beach" (NBC, 1993), in which she played an attractive con artist forced to work on the side of the law. Butler made her feature debut in John Woo's "Hard Target" (1993), starring Jean-Claude Van Damme, and followed with "Drop Zone" (1994), portraying a sky-diver opposite Wesley Snipes. Among her other projects, Butler played the female lead in "...
News:
Photo Gallery:
Popular Movies: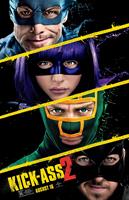 Kick-Ass 2
Kick-Ass
Annie's Garden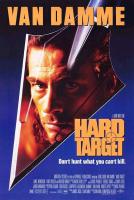 Hard Target
Worked With: