Geraldine Chaplin
Biography:
Birth Name: Geraldine Chaplin
Born: 07/31/1944
Birth Place: Santa Monica, California, USA
Born on July 31, 1944 in Santa Monica, CA, Chaplin was the daughter of silent film legend Charlie Chaplin, and his fourth and final wife, Oona O'Neill, herself the daughter of Pulitzer Prize-winning playwright Eugene O'Neill. The first of eight children between her parents, Chaplin moved to Switzerland with her family when she was eight years old because of her father's exile over alleged Communist activities. While there, she attended several boarding schools and became fluent in both French and Spanish. Also at that age, she made her film debut with an uncredited part in the opening scene of her father's scandal-ridden feature, "Limelight" (1952), a tragicomic semi-autobiographical drama a...
News:
Best Movies Set In Cold Locations
Photo Gallery:
Videos:
'Doctor Zhivago (Re: 2015)' Doctor Zhivago - Trailer
Geraldine Chaplin's 'Sand Dollars' to Open AFI Latin American Festival
Kristen Stewart to Star in Karl Lagerfeld's Chanel Film
Show More Videos
Popular Movies:
Another Me
All Together
The Impossible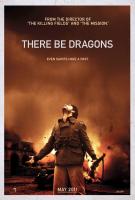 There Be Dragons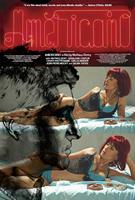 Americano
The Monk
The Mosquito Net
The Wolfman
The Orphanage
Worked With: