Georgia Engel
Biography:
Birth Name: Georgia Engel
Born: 07/28/1948
Birth Place: Washington, Washington D.C., USA
Engel was the daughter of an admiral in the US Coast Guard and lived in various cities around the USA. After graduation from the University of Hawaii, she headed for New York, where she soon landed a role in the Off-Broadway revival of the musical revue "Lend an Ear" (1969). The following year, she could be seen as Minnie Fay in the Broadway production of "Hello, Dolly!" when Ethel Merman was in the title role. Engel then returned to Off-Broadway in the original production of John Guare's "The House of Blue Leaves" in 1971. This led to a guest shot on "The Mary Tyler Moore Show" playing a sweet-natured co-worker of Rhoda. The character clicked and before long, Georgette's original connection...
News:
Photo Gallery:
Popular Movies: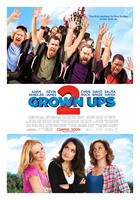 Grown Ups 2
Open Season 3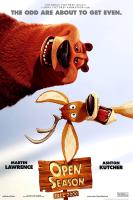 Open Season
The Sweetest Thing
The Care Bears Movie
Un Homme Est Mort
Taking Off
Worked With: