Megan Gallagher
Biography:
Birth Name: Megan Gallagher
Born: 02/06/1960
Birth Place: Reading, Pennsylvania, USA
In addition to "Hill Street", Gallagher's series credits include a stint as Dabney Coleman's on-again, off-again girlfriend on "The Slap Maxwell Story" (ABC, 1987-88) and Wayloo Marie, the broadcasting queen of "China Beach" (ABC, 1988-89). She had a recurring role as the wife of Bruce Greenwood's "Nowhere Man" (UPN, 1995-96) before landing the female lead in Chris Carter's "Millennium" (Fox, 1996- ). In longforms, Gallagher was a woman who runs a mobile camp for the blind and helps save Jeremy London from delinquency in "Breaking Free" (Disney Channel, 1995) and co-starred in "Abducted: A Father's Love" (NBC, 1996). Gallagher's feature film work has been limited. She co-starred opposite Eri...
News:
Celebrity Birthdays, February 6
Celebrity Birthdays, February 6
Celebrity Birthdays, February 6
Celebrity Birthdays, February 6
Popular Movies:
Get a Job
Alyce Kills
August Rush
Mr. & Mrs. Smith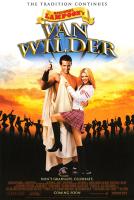 National Lampoon's Van Wilder
The Ambulance
Worked With: