Cynthia Gibb
Biography:
Birth Name: Cynthia Gibb
Born: 12/14/1963
Birth Place: Bennington, Vermont, USA
Gibb's real breakthrough was the starring part in the TV-movie "The Karen Carpenter Story" (CBS, 1989). She's worked steadily though a successful series has thus far eluded her. Gibb has graced such pilots as "When We Were Young" (NBC, 1989) and "Midnight Caller" (NBC, 1990), and has been a regular on the short-lived series "Madman of the People" (CBS, 1994-95) and "Deadly Games" (UPN, 1995-96). TV-movies have continued to provide Gibb with good roles and steady employment. She appeared with Dick Van Dyke in three CBS Dr. Sloan mysteries ("Diagnosis of Murder" and "The House on Sycamore Street", both 1992, and "A Twist of the Knife", 1993), and supported Roseanne and Tom Arnold in "The Woma...
News:
Forgotten Friday Flick - 'Jack's Back'
Celebrity Birthdays, December 14
Celebrity Birthdays, December 14
Celebrity Birthdays, December 14
Popular Movies:
Fall of Hyperion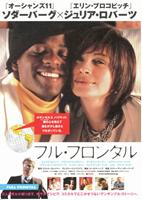 Full Frontal
Death Warrant
Jack's Back
Short Circuit 2
Malone
Youngblood
Salvador
Modern Girls
Worked With: