Erica Gimpel
Biography:
Birth Name: Erica Gimpel
Born: 06/25/1964
Birth Place: New York City, New York, USA
On the small screen, Gimpel played the visionary Semiramis in the 1985 ABC miniseries "North and South" and reprised the role for the sequel "North and South: Book II" (ABC, 1986). She was a cop trying to talk Peter Facinelli out of becoming a hustler in "The Price of Love" (Fox, 1995). From 1996, Gimpel was a regular on NBC's "Profiler", playing the sculptor friend of tormented psychologist Sam Waters (Ally Walker). Her feature film work has been limited to mostly small roles. Gimpel could be seen in "Penny Ante" (1990), as well as in David Mamet's "Homicide" (1991). Gimpel was an irate woman in a short bit in Hal Hartley's "Amateur" (1994) and a nurse in "Flirt" (1995), for the same direc...
News:
Photo Gallery:
Popular Movies:
Veronika Decides to Die
Freaky Friday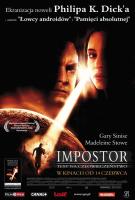 Impostor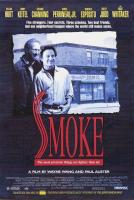 Smoke
Amateur
Undertow
Worked With: