Katharine Hepburn
Biography:
Birth Name: Katharine Hepburn
Born: 05/12/1907
Birth Place: Hartford, Connecticut, USA
Death Place: Old Saybrook, Connecticut, USA
Died: 06/29/2003
Katharine Houghton Hepburn was born in Hartford, CT on May 12, 1907 to Katharine Houghton and Dr. Thomas Norval Hepburn. Progressive, well educated members of the social elite, her parents' individuality and strong opinions greatly shaped the young Hepburn and her five siblings. Her mother was a suffragist who advocated birth control, while her surgeon father was an outspoken educator on the realities and dangers of venereal disease. She was a bona fide tomboy from an early age - even referring to herself as "Jimmy" at one point - wearing her hair short, and excelling at such physical activities as tennis, swimming and golf. Hepburn's idyllic life was shaken to its core when, at age 14, she ...
News:
Videos:
Anne Hathaway Describes Her 'The Intern' Character as Katharine Hepburn
Dick Van Dyke Opens Up About Mary Tyler Moore's Health
Show More Videos
Popular Movies:
The Line King: The Al Hirschfeld Story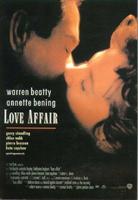 Love Affair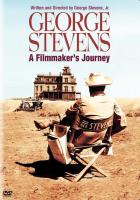 George Stevens: A Filmmaker's Journey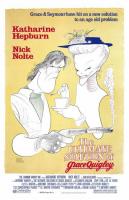 Grace Quigley
On Golden Pond
Olly, Olly, Oxen Free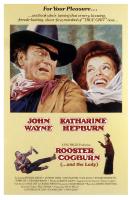 Rooster Cogburn
The Trojan Women
The Madwoman of Chaillot
Worked With: