Traylor Howard
Biography:
Birth Name: Traylor Howard
Born: 06/14/1966
Birth Place: Orlando, Florida, USA
Sunny blonde actress Traylor Howard had her first professional job in a Juicy Fruit gum commercial while a junior in high school. From this start, the Florida native opted to pursue a career not in acting, but in the production end of advertising. After a move to Los Angeles and a series of dissatisfying jobs in that field, Howard returned to acting and completed several commercials. In 1996 she was cast in the NBC comedy "Boston Common" as Joy Byrnes, a pretty and strong-willed doctoral candidate who inspires Boyd Pritchett, the love-struck visiting brother of another student, to take a job at the school in order to be near her and keep an eye on his younger sister. Joy, the focus of the sh...
News:
Photo Gallery:
Videos:
Love Life Lowdown: Ryan Reynolds
Show More Videos
Popular Movies:
Son of the Mask
Me, Myself and Irene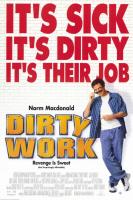 Dirty Work
Worked With: