Kim Hunter
Biography:
Birth Name: Kim Hunter
Born: 11/12/1922
Birth Place: Detroit, Michigan, USA
Death Place: New York, USA
Died: 09/11/2002
Although born in Detroit, Michigan, Hunter was raised in the Miami, Florida, area. While still a teenager, she made her stage debut in a local production, was spotted by talent scouts and put under contract by film producer David O Selznick. After arriving in Hollywood, she was loaned out for her first film, the offbeat thriller "The Seventh Victim" (1943), which found her cast as a naive girl who stumbles upon devil worshipers in NYC's Greenwich Village. The same year, Hunter was cast in Edward Dmytryk's "Tender Comrade", a Ginger Rogers vehicle about women who live communally during WWII. Partly as a result of her participation in this film, Hunter's name appeared in "Red Channels", a pamp...
News:
Popular Movies:
Cameraman: The Life and Work of Jack Cardiff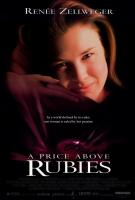 A Price Above Rubies
Midnight in the Garden of Good and Evil
Two Evil Eyes
The Kindred
Escape From the Planet of the Apes
Beneath the Planet of the Apes
A Streetcar Named Desire
Worked With: