Kasi Lemmons
Biography:
Birth Name: Kasi Lemmons
Born: 02/24/1961
Birth Place: Boston, Massachusetts, USA
Lemmons continued to appear in high-profile Hollywood films including Jonathan Demme's "The Silence of the Lambs" (1991), as Jodie Foster's FBI cadet friend; "Candyman" (1992), as Virginia Madsen's research partner; and John Woo's "Hard Target" (1993), as a cop with a heart of gold. She received her first leading role in the mock 'rapumentary' "Fear of a Black Hat" (1994), playing sociologist Nina Blackburn, who chronicles a year in the life of controversial rap group NWH (Niggaz With Hats). Lemmons has continued to work on stage and in TV, starring in an L.A. production of "Romeo and Juliet" and in the HBO original movie "Afterburn" (1992).1997 marked a turning point for Lemmons. Having alw...
Photo Gallery:
Videos:
Black Nativity: Langston Hughes Musical Becomes Tearful Motion Picture
Black Nativity- Trailer No.1
Talk to Me - Trailer No.1
Show More Videos
Popular Movies:
Black Nativity
Disconnect
Talk to Me
Waist Deep
Caveman's Valentine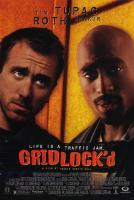 Gridlock'd
'Til There Was You
Eve's Bayou
The D.R.O.P. Squad
Worked With: