Ali MacGraw
Biography:
Birth Name: Ali MacGraw
Born: 04/01/1938
Birth Place: Pound Ridge, New York, USA
A dark-haired, somber-looking former model, Ali MacGraw gained instant screen stardom as the archetypal 'Jewish American Princess' in "Goodbye, Columbus" (1969). The following year, she earned a Best Actress Oscar nomination as the doomed collegiate heroine of the saccharine but extremely popular "Love Story" (1970). At the time, she was married to Paramount executive Robert Evans who developed several projects for her, including "The Great Gatsby". MacGraw, however, created tabloid headlines when she left Evans for Steve McQueen, her co-star in Sam Peckinpah's "The Getaway" (1972). After her 1973 marriage to McQueen, MacGraw's screen appearances tapered off until the couple divorced in 1978...
News:
Photo Gallery:
Videos:
Stars of Classic Romance Film 'Love Story' Return to Harvard 45 Years Later
Stars of Classic Romance Film 'Love Story' Return to Harvard 45 Years Later
Ali MacGraw and Ryan O'Neal on Their Intense Chemistry
Show More Videos
Popular Movies:
Get Bruce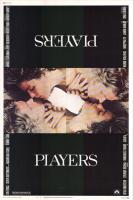 Players
Convoy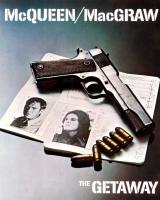 The Getaway
Love Story
Goodbye, Columbus
Worked With: